eWorkshop Courses - Publishing Partnership

| | |
| --- | --- |
| | 19 |
Submitted by Net-Teams, Inc. | RSS Feed | Add Comment | Bookmark Me!


For Instructors and Leaders - Move Into A Global Market!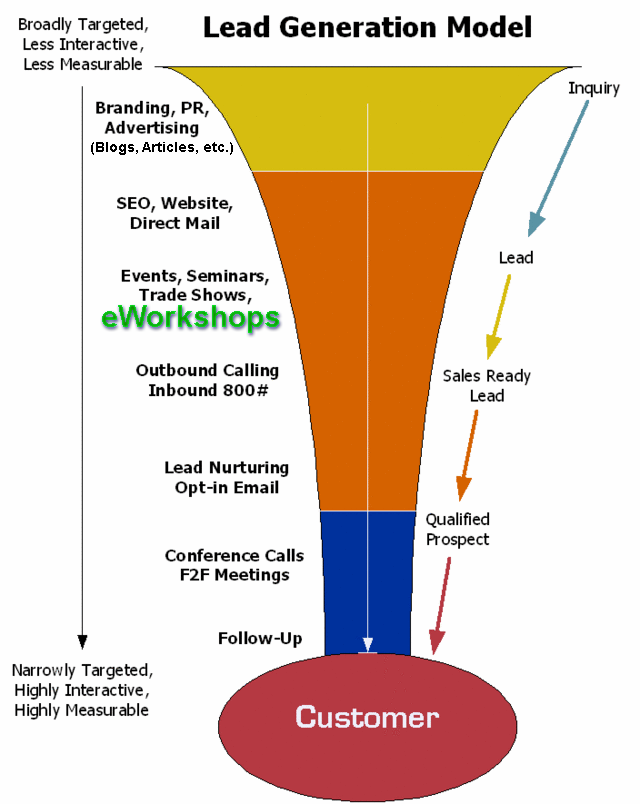 We are seeking content authors to participate in our author/publisher program where you provide your workshop online. We moderate, manage and publish it within a community website on Net-Teams for subscribers, and co-market the business with you.
With an eWorkshop, you can attract students from around the world and share information live one or more times per week or month. Subscribers can attend the events live, or review the videos we make from the eWorkshops at their leisure.
More importantly, we edit the recorded eWorkshop into bite sized segments that are easily digestible by your content hungry community of subscribers. Each one hour eWorkshop can provide 6-12 short videos on subjects within your eWorkshop. We will also make promotional videos available to anyone to funnel new subscribers into the community.
The purpose of this program is to build content each month for your subscribers to keep them paying each month as new content is added. They can also attend the live eWorkshops, which helps you try, test and develop new content for your face-to-face presentations.
Net-Teams differentiates paid members from prospective members and segregates access to the subscription based video library - your Intellectual Property (IP) and assets. Each author has a separate community website that subscribers can opt-in to and we then automate the marketing to these prospects and customers within your community.
This is a partnership where you supply the content, and we invest significant time and effort into the infrastructure for the business. You will deal directly with Teo Graca until your venture is profitable, at which time we may assign another moderator, or you can manage the moderation of the eWorkshops yourself. But, when you take a look at the projections below, you can see why with just a $29.95/mo. subscription fee from your subscribers, you would probably want to focus on quality content for your eWorkshops instead of spending time and effort managing the technology - that's what we do and we do it for you.
Note that each 1 hour workshop translates into about 16 hours of work to moderate, edit, manage and promote, so this is no small task. As our team builds your library of content and helps you refine your style of presentation, this process will become easier to manage and require less work for us, so we will make extra efforts to make your eWorkshops effective and efficient.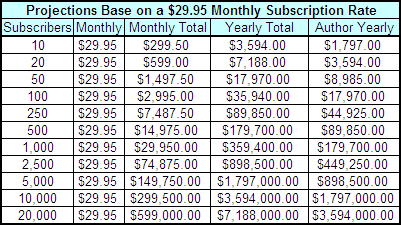 We are looking for authors that will commit to at least one or more eWorkshops per month. We are currently offering a publishing program to authors that provides up to a 90% commission on all sales through this service.
The benefits of this eWorkshop publishing partnership includes:
We build a 24/7 recurring revenue model for your business!
Powerful and engaging eWorkshop model and delivery system!
No Learning Curve - The Moderator runs the show for the presenter
As you build a library of courses, your subscription rate can increase
eWorkshops provide an up sell opportunity to your higher priced products and services
You could make an entire career around providing eWorkshops to enhance or replace your face-to-face marketing. For more information on our programs, contact us.

Click for Details --> Contact Net-Teams <--