eWorkshop Publishing From Net-Teams

| | |
| --- | --- |
| | 125 |
Submitted by Net-Teams | RSS Feed | Add Comment | Bookmark Me!



As many people are discovering, self-publishing is a time consuming venture, which takes time away from what they should be spending time on - their businesses. It's also hard to find a clear path to revenue through a self-publishing venture - it requires expertise in marketing, publishing, sales and the use of technology - this all requires many years to master, so working with a publisher is a better approach.

As an eWorkshop Publisher, we are always looking for new talent with highly marketable content to bring into the global educational arena. Our goal is to work directly with face-to-face instructors that want to expand their audience online to create a recurring revenue model through our eWorkshop Publishing program.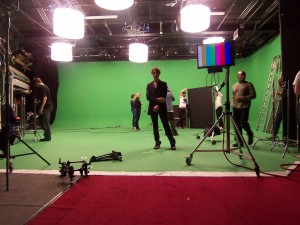 An eWorkshop is like a webinar, except it is broken into an engaging formula that can be presented in short segments as videos online. Our delivery system places each into a searchable database, organizes them into courses, and offers membership packages to your students.
Selling your eWorkshops on a subscription basis requires new content at least monthly, so this is a requirement for this program, BUT we can work with you to produce many months of content in advance and schedule it for release! It can also be created as a traditional video production with a full-fledged scripting and production process.

For each subscription-based course, we create a separate micro site to sell the benefits of the subscription. The site also provides a link to the course page on the eWorkshopCourses.com site where visitors can see all the videos associated with this course, each of which is linked to a video page, which shows a detailed description of the video and either a prompt to buy the course or if the visitor has already paid for the course, a link to the video, which can be viewed.
Building Author Opt-In Lists

We set up a custom drip marketing campaign for each author that captures visitor information from the course or product sites and sends a sequential set of announcements to the visitors. Opt-ins get a series of short messages, each focused on a feature, how it is applied and the benefits provided. Once your prospects buy into the the subscription based eWorkshops, you can graduate them to your customer list.

Social Media Marketing

We use the latest social media marketing techniques to get your eWorkshops noticed. This includes using our syndicate of hundreds of social media specialists to generate buzz around your articles, press releases and other media. All of this is done to generate sales and create a significant recurring revenue model for your business. As publisher, we have a vested interest in the venture, so we will do everything possible to make it a success.

Revenue Examples
This shows how pricing and the number of subscribers affect gross revenue.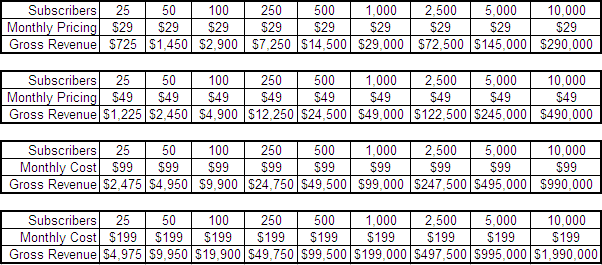 Pricing Strategies

For early subscribers that get content as it is released, we recommend keeping the pricing structure low for them and increasing the subscription fee as new customers subscribe (late comers) - they get full access to the ever expanding library of content created by the author and the subscription is worth more as more content is added to the library.

Using Live Webinars To Create eWorkshops


Another strategy for live eWorkshop providers is to make the live eWorkshops available at a higher priced subscription level. The live eWorkshops provide valuable personal attention, and the number of people a presenter can focus on is limited, so as the subscriber base grows, the author can create higher priced mastermind groups and focus specifically on them. Record these and use some or all of the video to create your eWorkshops.

Whether you are looking for a publisher, or a technology to publish and sell your own training courses, Net-Teams provides custom online training delivery systems. Contact us to discuss your online training needs.


Click for Details --> Contact Net-Teams <--