| | |
| --- | --- |
| Posterous Aquired By Twitter - March 12, 2012 | |
Submitted by Teo Graca | RSS Feed | Add Comment | Bookmark Me!



Note from Teo To Our Network: I received an email from Sachin Aqarwal this morning about how the acquisition of Posterous will affect Net-Teams. Out of the current 50,000+ social media managers we at Net-Teams work with daily, about half use Posterous. As they connect their software to Twitter, there will be disruptions in the service and some of the functionality will change, but there will be enhanced functionality available to the free and premium paid services as the transformation evolves. Many of our social media managers use SocialOomph in addition or instead. For Posterious users, we recommend porting most of your tasks over to this platform while the Posterous/Twitter transition is in effect. You should have recieved the list of services that will not be changed. Posterous has 15,000,000 users.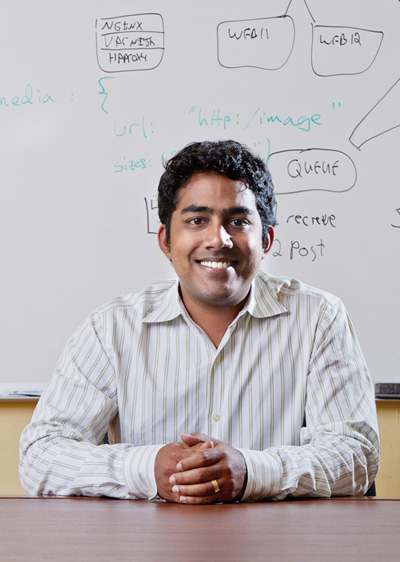 Posterous and SocialOomph allow social media managers to manage postings on behalf of business owners. They are key tools used by those businesses that want to delegate social media management.
For those interested in the history of Poterous.

Why One Entrepreneur Left His Dream Job to Build a Better Sharing Platform - August, 2011

Name: Sachin Agarwal
Company: Posterous
Year Founded: 2008

Posterous entered the world when self-described "Apple fanboy" Sachin Agarwal, a student of stellar product design, left his cushy job at Apple after he felt a "burning need" to build a better way to share photos and content on the web.

The startup was first embraced by early adopters for its simplicity, but was often pitted against the trendier, higher traffic-generating Tumblr. Three years later, Posterous is now developing its own identity thanks to its wildly popular new group sharing features.

"What we're finding is that Facebook's network has gotten too big," Agarwal says. "It's because they are so successful that people feel like they don't have easy controls to indicate who can see what. It's because of their success that we have this opportunity [with groups]."

In an interview with Mashable, Agarwal discusses how he was able to leave his dream job in pursuit of the unknown, elaborates on what inspires him, shares advice for other would-be entrepreneurs and talks about his experiences with Y Combinator's fraternity-like network.

Fun Fact: There's a restaurant in Newcastle, England named after him. "My mom and dad met and got married in London, England. That's where I was born and I lived in England until we moved to the United States when I was three years old," Agarwal explains. "They opened a restaurant in Newcastle, England soon after I was born. The name: Sachin's. That restaurant still exists today, but I haven't been there in over 25 years."
Garry Tan and Sachin Agarwal, Founders of Posterous - July, 2010

Their concept for Posterous is decidedly simple: E-mail, its founders believe, is the gateway for sharing information—text, photos, and videos—online. "The hardest and most frustrating part for Web users can be posting to various sites," says Garry Tan, who founded the business along with Sachin Agarwal, who just turned 30. "We make the posting easy and the rest just kind of happens."

Instead of logging into Facebook to post photos, or writing your thoughts down in a blogging platform, Posterous makes it feasible to do all that from an e-mail account. Say you want to post a cool video you saw on YouTube along with a note about why you like it. Paste the video link in the body of the email along with your text, and e-mail it off to post@posterous.com. Posterous automatically creates a Web page and URL for you where that post will appear. The URL can be shared with friends who can opt to receive alerts whenever you post new content. The founders wanted Posterous to be a one-stop posting site, so users can also link Posterous to their other social media accounts and blog sites; anytime they submit a new e-mail to Posterous, it will autopost everywhere else.

Because it's such a simple concept, without any registration or signup required to use the service, co-founder Tan says that for many people, Posterous can seem contrary to the way they typically interact on the Web. Their straightforward idea certainly didn't seem strange to investors – Posterous has received $5.1 million in funding to date from Redpoint Ventures and Trinity Ventures, and through their involvement with the startup incubator, Y Combinator.

The service is currently free, but Posterous is working on rolling out a premium paid service that would provide users with more space. Tan believes the offering would be an attractive tool for business owners, given that so much of business these days is conducted over e-mail. The Posterous team is also moving towards a more connected user base and looking for ways to foster communities around what people are posting. "Our goal is to publish the world's info," says Tan. "Google lets you search for it, but we want to post it for you."
Note from Teo: Paid premium services from Posterous are currently on hold until the Twitter transition is completed.