| | |
| --- | --- |
| What is Social Media Management And Why Is It So Critical? | |
Submitted by Net-Teams, Inc. | RSS Feed | Add Comment | Bookmark Me!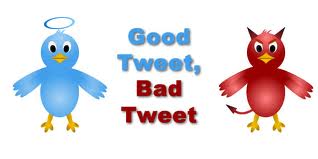 Whether or not you have a customer relationship management (CRM) system in place, there is one key reason to have a social media management (SMM) plan in place - addressing issues immediately as they come up on the social media sites.
Social media buzz will get out of control quickly if you do not have people in place to handle concerns or issues, and bad news travels fast! Winston Churchill used to say:
"A lie gets halfway around the world before the truth has a chance to get its pants on."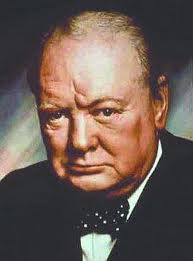 Whether it is a lie or a misunderstanding, Churchill's point is well taken - it is critical to address concerns immediately before any negativity snowballs out of control. Also, when there is a flurry of positive social media buzz, it's best to keep tabs on that too - if you are doing something well and people are giving you positive buzz on the social media sites, it's important that you know so that you can capitalize on any new marketing opportunities as they emerge!
SMM is all about how you manage inquiries and buzz about your industry and your particular brand through the social media sites. Social media managers represent your project and its interests and can address concerns and report trends to your marketing team.
Some of the questions I frequently get include:
When Do I Begin (SMM) Planning?

Social media planning is part of your branding strategy and definitely comes before you launch your website. It is important for market research, developing your branding strategy and determining which social media sites go best with your brand. Doing this after a website launch is not necessarily a bad thing, but it can force extra work, which can be expensive and take more time to implement.
Which Social Media Sites Should We Focus On?
There are literally thousands of social media sites out there. Determining which social media sites to focus on to best fit your branding strategy is important to any project, be it profit or non-profit. Setting up counters versus sharing buttons, per site, which social sites, etc. are critical to the scalability of your project. I generally recommend Google Plus 1, LinkedIn and a FaceBook PAGE to start, and share buttons for 8-12 other carefully selected social media sites, yet this doesn't work for everyone. Plan. Make wise decisions before you launch. Then just follow through.

What Is Social Media Management and Marketing (SMM)?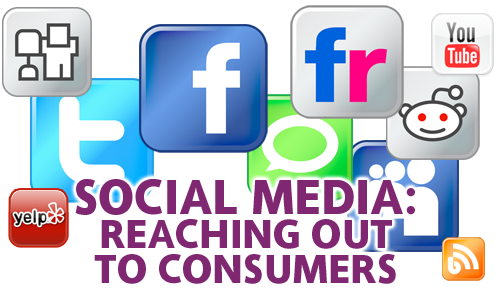 Generally SMM is interchangeable between the marketing and management aspects of the tasks involved. Passive marketing is just a matter of setting up accounts on social media sites and social media counters and share buttons on your website. This makes it easy for more than 99% of your visitors that don't want to fill out a form or do much more than click a button to participate.
Social media provides an easy engagement process, which is what most of your visitors will want, but then there is that 1% that want more.... that's where management comes in. As people share your site and add comments on other websites, managers can participate, respond, and most importantly, report on the social buzz as it is taking place. Participation and responses create proactive marketing to generate traffic, shares, and other activity that shows up on your social media counters and other reporting systems.
Does SMM Replace Traditional Advertising?
SMM is all about branding, customer service, and marketing - it's not really advertising. There is social media advertising (SMA) available, such as FaceBook and Google Pay Per Click (PPC) and YouTube video advertising. SMA is quickly replacing traditional advertising because it can target people not just on demographics, but also on interests. It is much more powerful than traditional radio, television and newspaper advertising.
What Other Types Of Considerations Are There For Customer Service?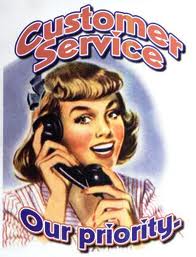 SMM is a great way to start, because it is fundamental for new projects. It handles customer service, plus passive and proactive marketing and it is less expensive than these popular alternatives, which can be included later:
Putting a phone number on your website: It's nice that people can call, but unless you plan to set up a call center, this is not a scalable tactic.
Putting an email form on your website: It's nice that people can send you a message on the site, but unless you plan to set up an email support staff, this is not a scalable tactic.
Putting a live chat system on your website: It's a great feature, but unless you set up a 24/7 chat support staff, this is not a scalable tactic and will function as an email form during non-business hours.
Ideally, you would have an SMM staff and all of the above, but SMM is THE place to start.
Implementing a SMM strategy and plan before you launch your website allows you to collect frequently asked questions, interests around your mission and helps you fine tune your marketing and brand before you launch your project.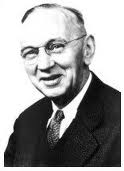 If you already have a website, a brand, and are already marketing, just remember that it is never too late to get started. SMM is your path to quicker success. You may already have had significant success, but without a social media strategy and plan, you may be missing out on many opportunities that your SMM team can capture for you.

If you would like to discuss a strategy and plan for your business, feel free to contact me through LinkedIn.

I like Edgar Cayce on this one... "When ye are prepared for a thing, the opportunity to use it presents itself."

When you are ready for getting a social media plan in place, think of Net-Teams. We offer a full set of professional services that will handle needs of any size. We are ready when you are!

Click for Details --> Contact Net-Teams <--