Developing a Referral Networking Management System

| | |
| --- | --- |
| | 50 |
Submitted by Teo Graca | RSS Feed | Add Comment | Bookmark Me!

We want to attract new and sustained business and referral networking is the way to go. With this approach, any person becomes a potential referral partner for your business. So when speaking to anyone, remember that everyone can be your referral partner!

When scheduling your time each week, determine how many hours you will work each day and set your goals per day, then plan your week's effort. It is imperative to keep notes on current customer demands, administrative duties and developing new leads. You don't want to become overwhelmed because if the lead isn't effectively followed-up, and you frustrate the potential customer, you will damage your brand. So before you start developing leads, register your HOW MANY leads per week you will be pursuing for the coming day and days and keep track of what you did in the prior day so you can effectively manage your efforts. And make sure you know exactly what you will say - know the product and message. When approaching a prospect, you must "map" the organization to find out "who's who", befriend gatekeepers, identify decision makers, negotiate access, identify needs, uncover key pieces of data you will need to identify the Qualified Lead, visualize solutions and get this opportunity to the next level. A qualified lead generally consists of the following status:
Lead's decision maker or a strong influencer that can get you access to the decision maker has been found.
Lead has a budget is available, or the person can make budget available.
Lead's need has been detected and developed and our product can genuinely solve their need.
Lead has expressed real interest in a sales meeting to explore a solution to their need.
Nurturing is a critical part of the lead development process and it is arguably the most important part. This is your opportunity to demonstrate a competitive advantage. Studies clearly show that B2B inquirers buy at some point, usually within a year of initial inquiry. The question is whom will they buy from? You have to facilitate the buying process by staying in front of them in a respectful and helpful way. Educate them, inform them and help them make a purchasing decision. Nurturing is bite sized, relevant and cost-effective communications throughout the sales process. And it is crucial to develop a system for tracking your communications with them and theirs to you, so you can ultimately see the chronology and depth of the relationship. Connecting with your local Chamber of Commerce is a great way to get in touch with the businesses, consumers and non-profits. If you have an online sales leads management program, you can work from anywhere provided you have an Internet connection and a phone. And for many online programs, you can batch your communications later, so an Internet connection is not necessary. It is important to keep a clear contact status, such as:
Prospect
Qualified Lead
Customer Current
Customer non-Current
If the contact is a prospect, it is important to keep the prospect's status, such as:
Contact made and some data gathered
Decision Maker's name acquired
Need is detected
Solutions discussed
Budget Confirmed
When all of the above exists or is acquired, this contact is a Qualified Lead and should be approached with a combination of nurture and close processes. And when your prospect becomes a customer, it's time for continued customer nurture and up sell processes and this includes customer service as needed. When your customer loves you, you have a referral partner for life! Click for Details --> First 2 Steps to Sales Success <--


LinkedIn Recommendation: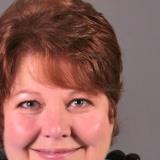 Wendy Acosta - Owner, Possibilities Unlimited, LLC - I have worked with many 'experts' in the technology field, yet none can surpass the level of knowledge, expertise and creativity that Teo brings to the table. When I need a problem solved, or a foundation built that will evolve and grow as my projects grow, Teo is the only person I call. - January 20, 2011, Wendy was Teo's client
Featured [Referral Networking Management System] Articles: