| | |
| --- | --- |
| Developing Customer Focus Teams Using Customer Relationship Management (CRM) Systems | |
Submitted by Net-Teams, Inc. | RSS Feed | Add Comment | Bookmark Me!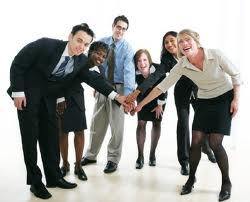 If you are not using a single online CRM to manage and evaluate all your advertising, marketing, sales, prospecting, and customer service, you may be having significant issues adjusting to the ever-changing environment of online business. Consider what a CRM is and how it can help you adapt, create a more attractive brand and build more effective teams!
Attaching a CRM System to your website allows you to manage your sales funnel effectively while engaging prospects and customers with 1-to-1 messaging. The best systems allow you to capture daily statistics and create your own metrics (reports) to determine what works and what works best. Most importantly, you can fine tune your communications into an effective and attractive branding strategy.
Below is a basic CRM design from Net-Teams that provides much of the functionality needed to build strong teams and best practices for your business.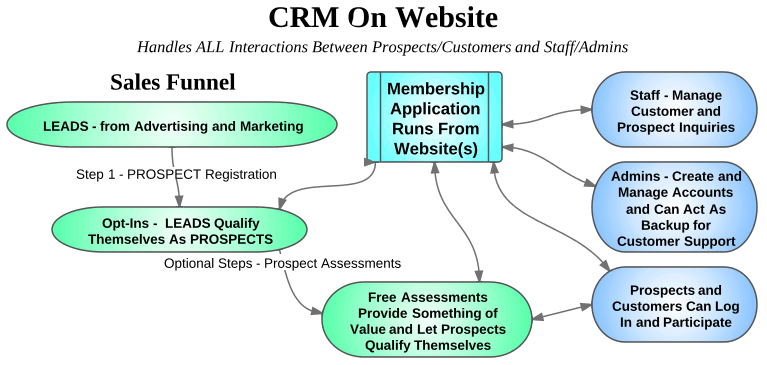 To be more responsive to customer needs, emphasize customer satisfaction, develop closer relationships with customers, and flatten the management structure to adopt Prospect/Customer Focus Teams.

Teams have complete ownership of their accounts and are empowered to decide how to work with each of their customers. Admins can review performance to determine which team practices are working best and share them among all teams as best practices. This accommodates continuous improvement in prospect conversion and customer experience.
Teams are empowered to take corrective actions to resolve day-to-day problems and have direct access to information that allows them to plan, control and improve their operations.
Teams manage themselves and can work within individual skills and strengths, rather than just job title.
Teams provide fast turnaround on all a customer's issues and concerns.
Admin roles become that of a coach or mentor as they help teams develop skills by sharing best practices rather than simply directing and controlling actions.
Working with prospect/customer focused teams, interdependence and joint responsibility for outputs become the goal. Instead of organizing work from the top down and reducing processes to individual steps, work becomes a structured "whole" process. Traditional approaches reduce the required skill at every level of work leading to boring and repetitive tasks, but team based approaches are more likely to consider the fit of each team member, and tasks can be assigned based on strengths.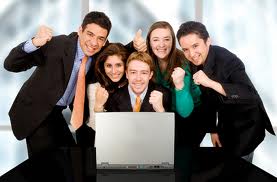 Instead of measuring individual tasks, overall performance becomes the only real measure of success and Admins have an easier time assessing and building best practices. Fulfilling the Admin role becomes much easier.
The advantages of ownership and self management include customers being more comfortable knowing who they will deal with. Teams gain in-depth knowledge of the needs of each customer because of improved internal communications. They can easily review communications to get an understanding of each customer's expectations and share that understanding throughout the network of teams.
Traditional sales and administrative processes unintentionally encourage the hoarding of knowledge - this is known as the "silo" effect, where one team or person becomes fundamental to specific processes. This can negatively affect a company's profitability.
Team And Admin Development
Teams may go through several stages on their way to self-management. Comprehensive training in basic management skills such as problem solving and decision making is critical. Ongoing functional cross training in process management as it fits your branding strategy becomes their primary focus. Customer service becomes their primary objective.

Admins fully realize their potential by facilitating each team's need to be cross-functional. Ideally admins have entrepreneurial experience and understand their role is to provide greater profitability for their company. Providing a better customer experience, as well as supporting and driving team initiatives, becomes their primary objective.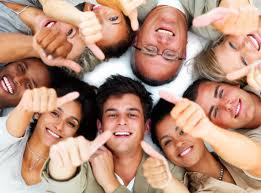 Implementing Best Practices
Sharing policies, systems, processes and best practices with Admins and teams creates increased customer satisfaction, superior profitability and increasing volume. A CRM makes it easy to quickly test and replicated best practices throughout your network.
To achieve this, senior management needs to fine tune structure, roles, processes and systems to meet the ever-changing needs and increasing complexity of both the customer's business and your business.

Teams exist to provide greater profitability for your business by providing excellence in customer service.

To achieve these corporate goals, teams must:
Make customer satisfaction their top priority.
Have a common understanding of the organization's vision and mission and their role in that.
Understand the roles of individual members within the team as well as its role within the organization.
Work together to plan, make decisions, resolve differences and build trust.
Understand what is and is not possible and walk before they try to run.
Set goals for continuous improvement in processes and measured results.
An integrated CRM on your website provides a single point of reference to collect statistics and develop metrics, which provides and easy way to move toward award winning customer service.

When you are ready to have your custom CRM developed and stylized to your brand, think of Net-Teams! We are ready when you are!

Click for Details --> Contact Net-Teams <--