Social Media Marketing and Social Media Optimization (SMM and SMO)

| | |
| --- | --- |
| | 999 |
Submitted by Teo Graca and Stephen Adler | RSS Feed | Add Comment | Bookmark Me! | IBC
Social Media Optimization (SMO) represents the use of social media in a way that incorporates an all-encompassing marketing campaign that builds on the use of social networking, podcasts, video and blogging. SMO is about quality, quantity and creating distribution channels for your content. It is the new "word-of-mouth" and the most effective referral marketing program available today that can bring you new and sustained business.

Traditional advertising is quickly being replaced by SMO. Although major companies like Geico, Coke, USA Today, and others are still spending huge amounts on traditional and expensive television, radio, magazine and newspaper advertising, the Internet has taken a foothold and branding strategies by these companies are being extended to include SMO. But you don't need money to execute an effective SMO marketing campaign. Instead, it requires imagination, know-how, skill and tenacity.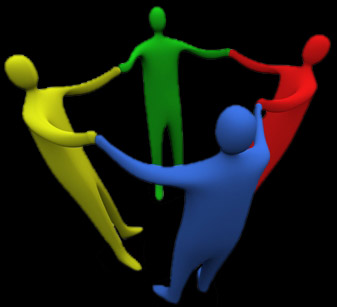 Here is the "know-how" piece of the equation for the first step in a 10-step approach to building an SMO marketing campaign. Here is a quick outline of this program:
Create a theme.
Build the theme into your brand.
Create a conversation around your theme.
Create a sequential media campaign for your theme.
Duplicate your theme in multiple social networking sites.
Make tagging and bookmarking easy.
Reward inbound links.
Promote your content.
Build mashup strategies.
Build outbound links.
Let's take a look at Step 1 in our easy-to-understand, 10-step program to help you develop your own social media marketing campaign.

Step 1. - Create a theme.

This is probably the hardest step to understand. It is difficult to narrow down one idea that is related to your core content. There are usually many benefits you discuss with clients and prospective clients, but to pick just one and expand it into a social media campaign requires a new level of expertise. Do some research and find out how it is being discussed online. What is the pain associated with the solution and how does your product or service alleviate the pain?

As an interesting example, let's take a service that removes dead trees from properties. The benefits are many: the tree could fall and cause damage; it could be a haven for termites or other insects; it could be a fire hazard. When you research this, you may find that the benefit of tree removal is not really of interest to people. They are interested in: how the trees are disposed; watching the tree cutters climbing to the top of the tree and cutting it down; a Charlie Chaplin like rushed sequence of the 40 to 60 minute process; or they might just find it fascinating to watch how the team works together.

In most cases, producing a short series of videos, attaching each to a blog, creative use of social events, and creating new content regularly is the core of a successful social media marketing campaign. Optimization is the fine tuning process where you use viewer feedback to fine tune your campaign while you build a bigger audience. The key is to engage your audience in the experience that goes with providing your product or service. This is what generates a viral attraction to your brand. And as your audience grows, traffic to your web site increases and your business prospers.