The Benefits Of A Membership Program For Your Website

| | |
| --- | --- |
| | 14 |
Submitted by Teo Graca | RSS Feed | Add Comment | Bookmark Me!



Membership Programs: As you build your business, there are many benefits to adding a membership program directly on your website. The best practices discussed in this article have been established over the last decade or more and solve the problems associated with a typical website. They allow you to build relationships, qualify prospects, manage customers and billing, and create an effective sales funnel for your products and services.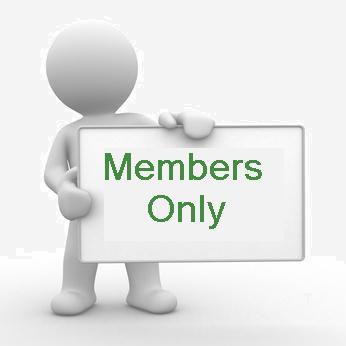 Small Versus Large Businesses: Large businesses with many established and acquired technologies find it very expensive and time consuming to incorporate best practices in developing membership programs on their websites because they have huge infrastructures that require significant time and various skill sets to integrate. My career as an information architect through 2006 was primarily centered around helping these large companies to establish and adapt established best practices on the web. Since then, I decided to work primarily with small businesses to help them adapt this level of technology easily and at a nominal cost. This is possible because it is much easier to implement best practices early as opposed to doing it later as websites get bigger and more complicated. Small businesses have a significant advantage in this regard over large businesses and I feel my efforts help level the playing field.
Single Sign On: Having your membership program with all of the features you want to offer in one place allows your staff and members to access everything easily using a single username and password. This is called single sign on. Although there are literally thousands of membership programs available, finding one that allows you to manage all of your applications in one place is difficult at best. You may have noticed large companies on the web like Google, Sprint, Microsoft, etc. that require a different username and password for each of the various programs they offer such as billing, customer support, etc. Having multiple sign in accounts and log in areas per vendor is much more difficult to remember than having just one.
For example: YouTube is part of Google now and yet accessing each requires you to log into it separately from other Google applications, such as Google Docs. Large companies like Google typically require you maintain multiple sets of information, even though single sign on has been an established best practice on the web since 1999. Although large companies struggle to provide this level technology, it can easily be implemented for new and small websites!
Recognizing Prospects and Customers: A typical website will treat every visitor as an anonymous visitor - a stranger, but also a lead. This is a problem when you have website visitors that have already opted into your email list or purchased your products and services because they are still treated as strangers by your website. A membership program attached to your website solves this problem by recognizing them and providing special content just for them based on their levels of membership. This "personalization" allows you to build more effective relationships and affect more sales for your business.
Multiple Membership Levels: When visitors come to your website for the first time, they are anonymous. Offering a free membership in trade for an email and name is a best practice. Providing access to special secured content, which can include articles and videos, is an effective way to attract new members. As new members review your offer, you can provide a special paid membership as a next step. You can then offer as many "next steps" (levels of membership) as you like so that the your members benefit from the continued growth from your next steps.
Revenue Models: Each membership level can represent a separate revenue model (revenue source), or they can be included as part of your premium memberships. If you also offer consultations, events, eBooks, etc., they can be used as part of a membership level or as separate revenue models. Many expose certification programs as members progress through the membership levels. Certifications can act as yet another revenue model for your business.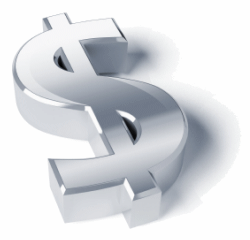 Scheduling System: For those that offer consultations, time is always an issue. You have a limited amount of time. A scheduling system allows you to expose specific available times and tracks your bookings. You can use a scheduling system to automate your bookings saving you time and money. For example: if you are considering hiring a personal assistant to schedule your consultations, a scheduling system can eliminate this need.

Assessments: Sometimes called surveys or evaluations, the word "assessment" suggests something of value provided in exchange for the information collected in the assessment. Assessments can be used to have prospects for your programs qualify themselves. You could offer something as simple as a score. For example: we use an entrepreneur assessment to qualify our sales personnel. It simply offers a score for those interested in an evaluation of their entrepreneurial skills. Assessments can be exposed on any membership level for various purposes including certification processes.

Member Referrals: Members that receive value will generally provide word-of-mouth referrals, but when you make it easy for them to do so online, members can become lead generators for your business - this is a well-established best practice. You can also provide an incentive, even if it is just recognition, to get more referrals. A good membership program provides referral links that allow referral providers to track opt-ins for each member referral made. You can review this data too. Sharing is easy. A unique link is provided per member and when shared, the system credits referrers for new member opts-in using their links. You can also provide commission for any future referral purchases as an additional incentive. As you look for a membership program, make sure it provides this feature. It allows you to leverage customer satisfaction into effective marketing. Your members can become your referral evangelists!

Conclusion: When you are ready to upgrade your website to include membership programs, consider using the Net-Teams membership system, which offers all of the above-mentioned best practices and many more.

Click for Details --> Business Development <--