Net-Teams - Helping Businesses Prosper With Custom CRM, SMM and Online Training Solutions

| | |
| --- | --- |
| | 126 |
Net-Teams, Inc. (NTI) is a technology and marketing firm and offers access to a core set of system tools, which we can use to quickly develop custom CRM's, online educational systems and marketing. Move your business forward with the most powerful systems on the market and take your piece of the global market today.
Our 4 core technologies and services are: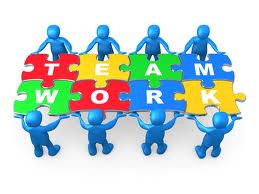 When you think of building an effective online presence, think of Net-Teams. If you are looking for a custom CRM, SMM and Online Training solution, contact us.

Click for Details --> Contact Net-Teams <--


LinkedIn Recommendation:

Melissa English - Lifestyle and Sugar Coach - Teo has extensive knowledge in so many areas of internet navigation and website architecture. I recommend him highly for consulting on these topics. If you're looking for a faster way to reach more prospects on the net, Teo can show you how. He also has several great services he provides people for no charge. Check out www.articleadvocates.com - January 14, 2011, Melissa was with another company when working with Teo at Net-Teams, Inc.