Net-Teams - Helping Businesses Prosper With Custom CRM, SMM and Online Training Solutions

| | |
| --- | --- |
| | 126 |
Submitted by Net-Teams, Inc. | RSS Feed | Add Comment | Bookmark Me!


Net-Teams, Inc. (NTI) is a technology and marketing firm and offers access to a core set of system tools, which we can use to quickly develop custom CRM's, online educational systems and marketing. Move your business forward with the most powerful systems on the market and take your piece of the global market today.
Our 4 core technologies and services are: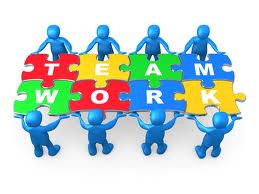 When you think of building an effective online presence, think of Net-Teams. If you are looking for a custom CRM, SMM and Online Training solution, contact us.

Click for Details --> Contact Net-Teams <--


LinkedIn Recommendation:

Felice Amon - SEO Account Manager at Gadgetron - I have been watching Teo's business grow over these last few years and am amazed at how he keeps coming up with new applications and marketing. I really don't know how he can do all this! But, I finally hire him to do some Google marketing for my company, and we were on the first page of Google in less than a week. I am amazed. I am now working with him regularly and don't see that changing! Great work! - March 15, 2012, Felice was Teo's client